Cardiff By The
Sea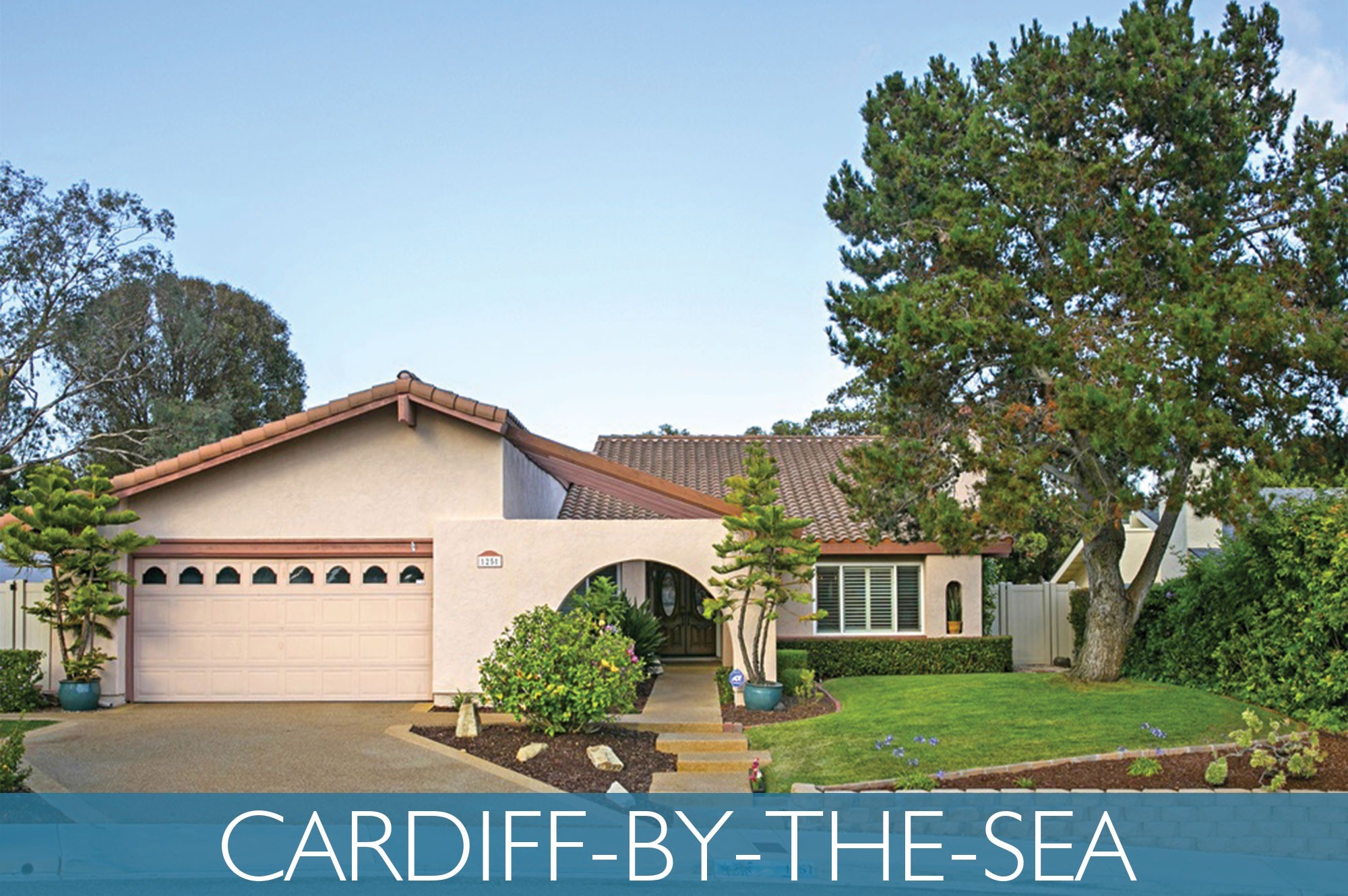 Cardiff-By-The-Sea, a Town Made for Walking
A picturesque small beach town located 25 miles north of San Diego and 95 miles south of Los Angeles, Cardiff-By-The-Sea is one of the communities within the city of Encinitas. Cardiff-By-The-Sea, though quaint, has been masterfully planned to provide excellent pedestrian access throughout the town. There are trails for hiking, walking, biking, and running throughout the area that connect the beach, lagoon, restaurants, markets, post office, library, and other commercial services within an easy walking distance of each other and the local neighborhoods.
Things to do in Cardiff-By-The-Sea
Small town charm is at the heart of Cardiff-By-The-Sea, yet there is a wide variety of activities to enjoy, including Restaurant Row, which features a wide variety of beach-side dining, including Mexican, Italian, and California Cuisine, with many of the dining options featuring fresh local seafood dishes. For nature lovers, the San Elijo State Beach Campground offers beach campsites, beach day parking, and lifeguard service. There is also the wonderful recreational entertainment provided at:
Glen Park - featuring tennis, basketball courts, a children's play area, picnic tables, and more.
Cardiff Sports Park - featuring multiple sports fields, from soccer, baseball, softball, basketball, and more.
Cardiff Reef - featuring a hotspot for surfers...the surf at the reef consistently breaks both left and right and is a huge draw for both professional and amature surfers from all over Southern California and beyond.
Local Shopping and Dining
Cardiff-By-The-Sea is also famous for Seaside Market, one of the best independent grocery stores widely known for wonderful seafood and meat departments; Seaside Market also offers a vast assortment of pre-made items, enabling residents and visitors to enjoy impromptu beach-side picnics at any time. Another local favorite eatery is the VG's Donuts & Bakery, a family owned local store that has been serving Cardiff-By-The-Sea residents some of the most outstanding and mouth watering donuts and baked goods since 1969.